Zāo® Hunger Control
A vegetarian dietary supplement to support appetite control and healthy cortisol function.*
Zao® Hunger Control is a dietary supplement to support appetite control and healthy cortisol function.* It is designed to address those factors that may contribute to weight gain, such as energy level, hormone balance, slow fat burning, and stress.*
Zao® Hunger Control supports:
Thermogenesis, an increased metabolic rate and energy production.*

Proper fat metabolism and development of lean body mass.*

Maintenance of cortisol and blood sugar levels within normal range.*

Appetite control and hunger management.*
Ingredients of Interest:
Green Tea, Metabromine, Guarana Seed and Black Pepper support thermogenesis and fat metabolism. They work together to increase calorie burning and support lean muscle mass within the body.*
Metabromine®, Eleutherococcus senticosus, Guarana Seed and Black Pepper support energy production and offer metabolism stimulating effects.*

Eleutherococcus senticosus and L-Theanine support stress management.* This stress-free state of mind may help to balance cortisol levels and support weight loss.

Hoodia, Guarana Seed and Banaba Leaf Extract support appetite control and maintenance of blood sugar levels within normal range.* They act as appetite suppressants to reduce cravings and lower caloric intake.*

Banaba Leaf, L-Theanine and Chromium support hormone balance and maintenance of Cortisol levels within normal ranges.* Balanced cortisol supports healthy weight management.*

Banaba Leaf extract contains corosolic acid, which maintains blood sugar levels within normal ranges.*

Hoodia Gordonii acts on nerve cells in the brain that sense glucose levels and activates them, making the body feel full.*

Metabromine® (Benchmark® Botanicals) provides a pleasant feeling of "chocolate euphoria" without the calories to make dieting more satisfying.*

Suntheanine® (L-Theanine) has extensive research and documentation with over 45 studies in the areas of stress management, good mood, and energy levels.* Research also shows that L-Theanine helps to counteract negative effects of caffeine-like nervousness and jitters.

Guarana seed naturally contains caffeine, which supports appetite control, thermogenesis, energy production and calorie burning.*

Green Tea has a high yield of epigallocatechin-3-gellate (EGCG), which supports metabolism, thermogenesis, appetite control, and the maintenance of glucose levels within normal ranges.*

Chromium supports glucose levels within normal ranges and support metabolism of lipids in the body.*

Black Pepper Seed Extract & Eleutherococcus senticosus support energy production and helps the body adapt to stress.*
Warning: Do not take this product if pregnant, nursing, have fibrocystic breast disease, high blood pressure, or if you're taking MAOI or SSRI drugs or anti hypertensive medications.
*These statements have not been evaluated by the Food and Drug Administration. This product is not intended to diagnose, treat, cure or prevent any disease.
As a dietary supplement, take 1 capsule, 3 times daily, 30 minutes before each meal, or as directed by your health care practitioner.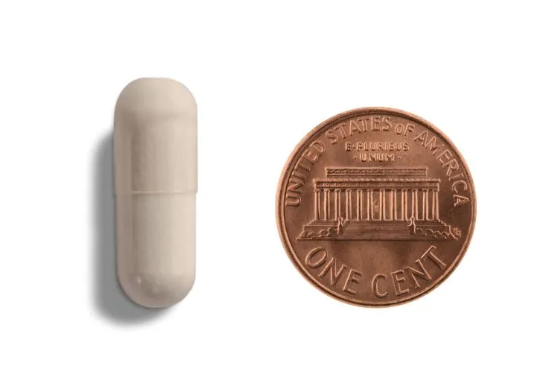 Serving Size: 1 Capsule Servings per Container: 90 Each Capsule contains: Chromium (Cr. Polynicotinate) 50 mcg A proprietary blend of Green Tea Extract, Theobroma Cacao whole fruit (Metabromine® brand), Hoodia Gordonii, Eleutherococcus senticosus root 375mg Yielding EGCG 105 mg Theobromine 6mg Caffeine 1.5mg Guarana (Seed) Extract 100 mg yielding caffeine 25 mg L-Theanine (Suntheanine® brand) 25mg Lagerstroemia speciosa L. (Banaba) Leaf Extract 10mg yielding Corosolic Acid 0.1mg Black Pepper (piper nigrum) Seed Extract 5mg Other ingredients: vegetable cellulose, rice flour, vegetable stearate.
Related Products
4 Total Related Products